The dome car on the Rocky Mountaineer. It is one of several built a few years ago by Rader Rail Car.
A view from the dome.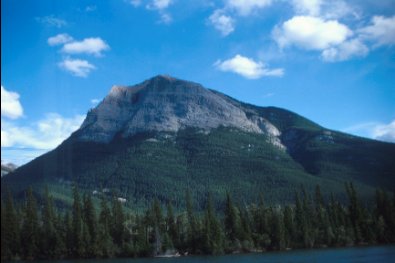 A mountain view.
A monument commemorating the Canadian last spike at Craigellachie, BC.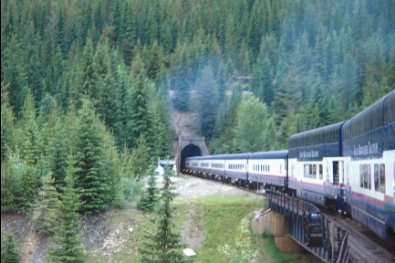 Entering one of the Spiral Tunnels.
The arid landscape near Kamloops, BC.

All pictures copyright 2000 by Chris Jacks. Reproduction with my permission only. Thank you.

Go back to Chris Jacks' trains page.