Holidays at the Gorss house, 1966

This audio is taken from a reel-to-reel tape made at Christmas, 1966.
Click here to play the first clip. Click here to play the second clip. Note: this will only work well if you have a DSL or Cable Modem Internet connection. A player (such as RealPlayer, Winamp, or Windows Media Player) should start automatically. If not, save the file when prompted, then manually start a player and load the file.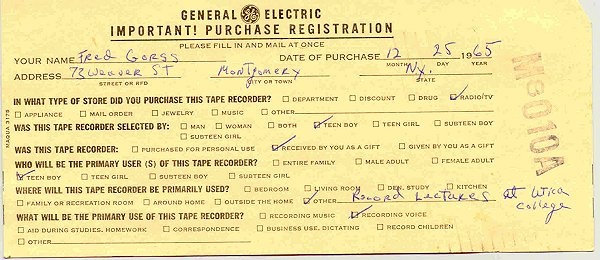 Go back to the Gorss family photo home page.