A very old picture of 73 Weaver Street. Notice that the street is still dirt, and that neither the garage nor the house next door have been built yet. The mid-1950s.
The same view of 73 Weaver Street taken 02/18/2001.
A Florida vacation. March 1965.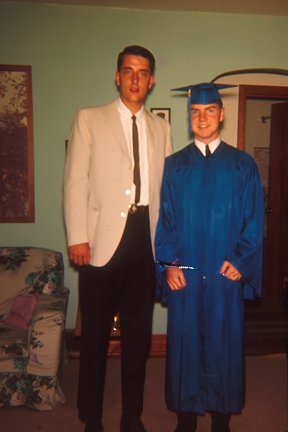 Fritz's High School graduation, 1964. With Wells Duffy.
Another nursing school graduation. With Mom's roommate Sally. Slide not dated.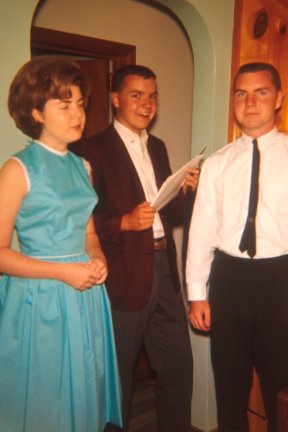 A group shot. Slide not dated.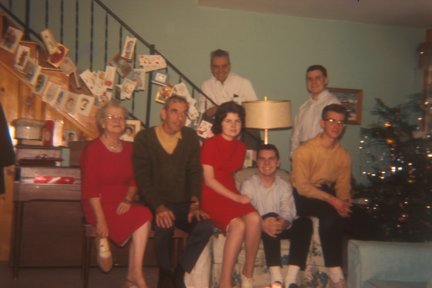 A group shot, Christmas 1964. Front: Gram Gorss, Bob Osterhout, Lynne, Fritz, Jeff Gorss. Back: Steve and Gerald Gorss.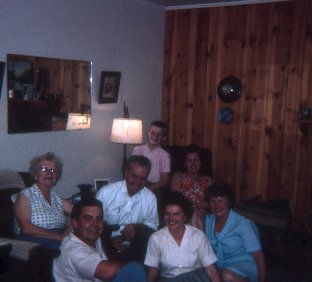 Another group shot. June 1964. Front: Don, Eleanor, Betty. Middle: Gram Gorss, Jerry, Alma. Jerry Gorss is in the back.
Fritz with the other car in the driveway. Slide not dated.
Another Christmas day. 1964.
The music man. March 1965.
Bonnie and Neil's wedding. Slide not dated.
Sally and Bill Supple's wedding. June 1965.
Another Osterhout wedding. October 1963.