Pictures of the Gorss family, page 13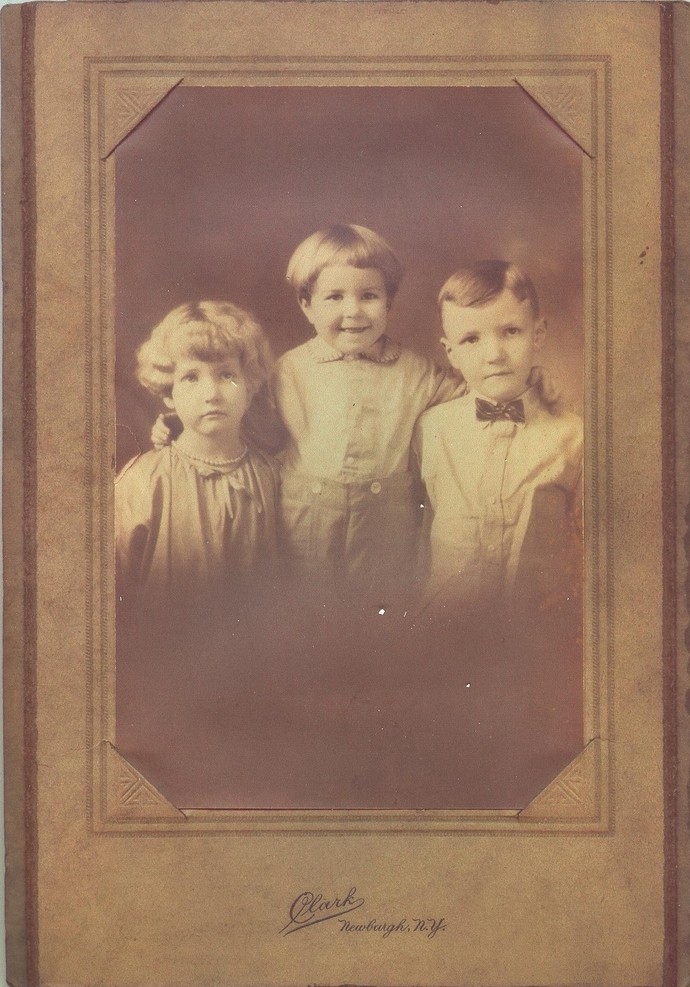 Alma, Don, and Jerry Gorss.

Don and Jerry Gorss. Location is probably the back yard of the Gorss house on Prospect Terrace in Montgomery – grape arbor in background, and outhouse behind the lattice grid behind the lawn swing.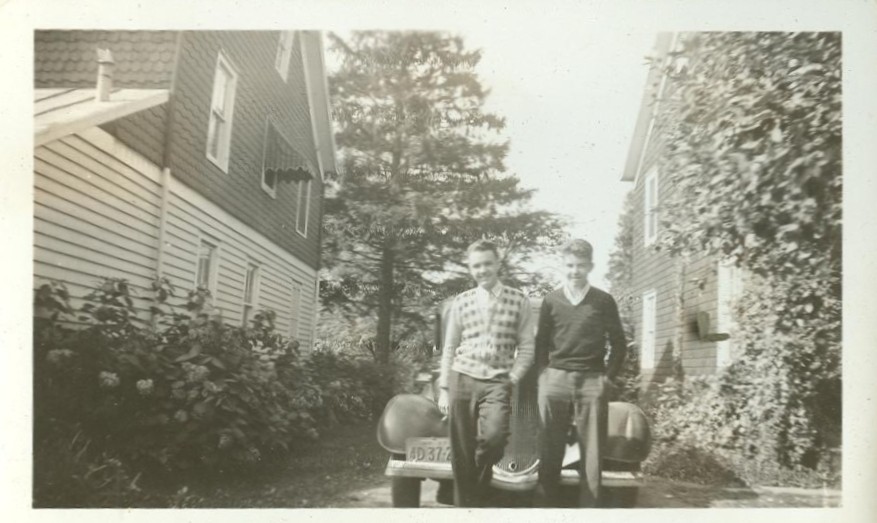 Jerry and Don Gorss. Location is driveway between their family home (on the right) and the neighbors' (Chambers family) on "Buffalo Hill" (Prospect Terrace) in Montgomery, looking northwesterly from the back yard toward the front. Thanks to Jeff Gorss for help with description of these pictures.

Jerry Gorss.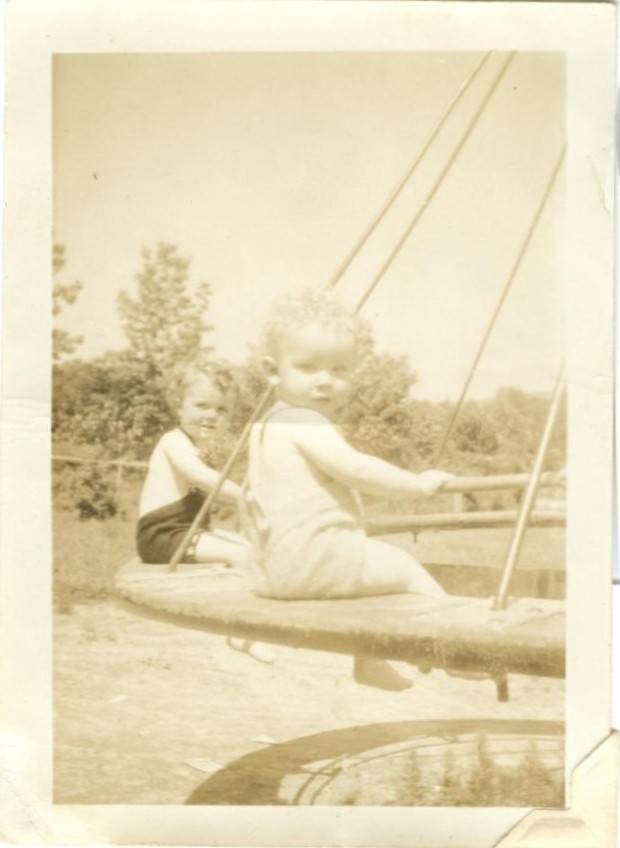 Lynne and Jeff Gorss.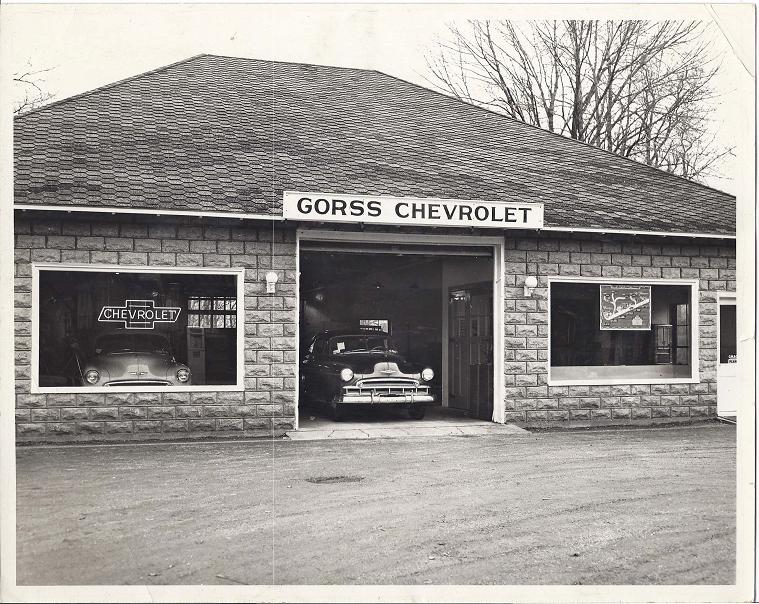 The original Gorss Chevrolet in Cornwall-on-Hudson. Possibly an opening-day photo from 1949.

A newspaper article announcing the new Gorss Chevrolet.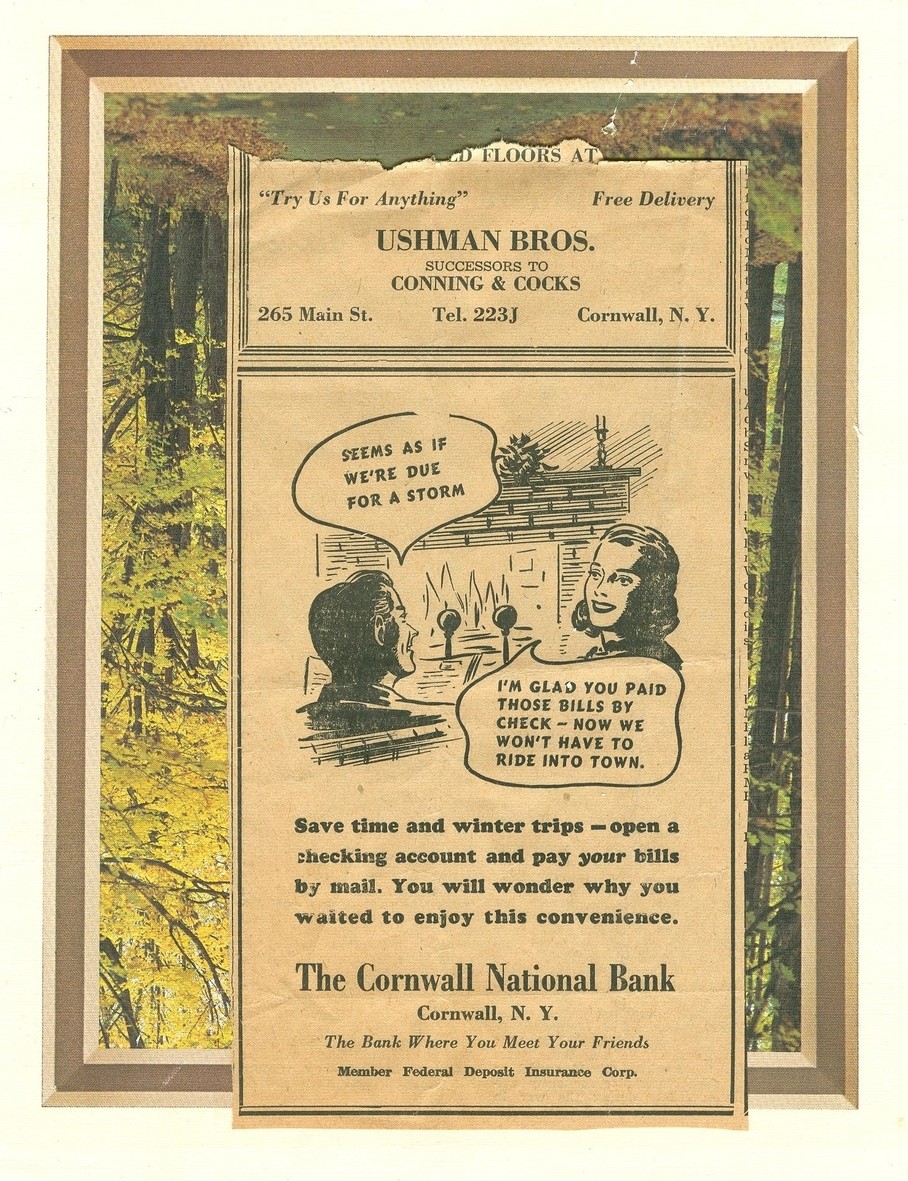 The back of the newspaper article.
Go back to the Gorss family photo home page.
Go back to Chris Jacks' home page.