China is a very rapidly-modernizing country. Even when driving on a highway through a small town like Benxi you encounter enormous, new buildings like these.
The plans for a huge new housing complex in Changchun.
The new housing complex in Changchun.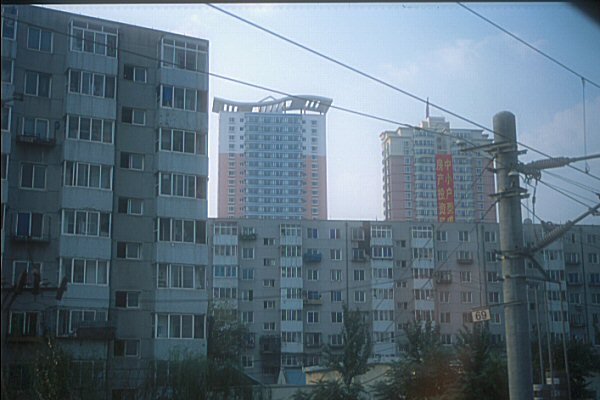 The old and the new: spartan, concrete, communist-era apartment buildings like those in the forefront are rapidly being replaced by colorful, modern buildings like the ones in the rear.
Many signs, including road signs, in China are now in English as well as Chinese.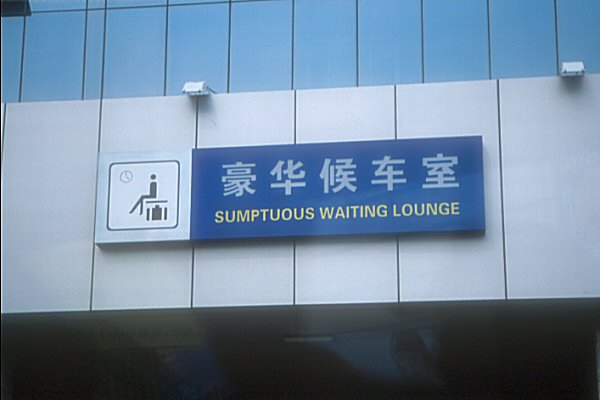 Sometimes the translations of these signs are a bit off. A sign for the first-class waiting room at a train station.
Even in rapidly-modernizing China animal-drawn wagons were common, even in cities. Changchun, 09/25/04.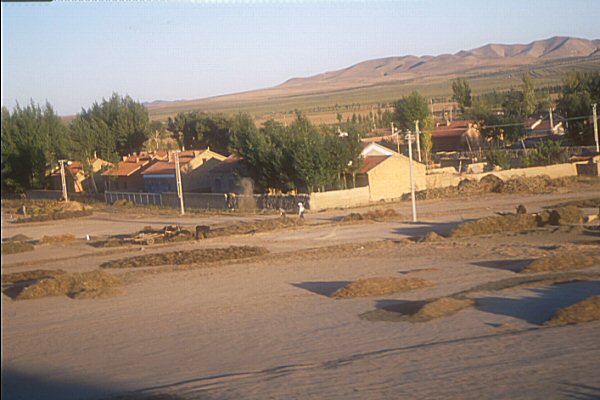 Farmers separating wheat from chaff by winnowing the crop: they throw it in the air, and the heavier wheat falls to the ground, and the lighter chaff blows away. This method of farming has been gone from North America for a century. Taken from the train from Chabuga to Resui, 09/27/04.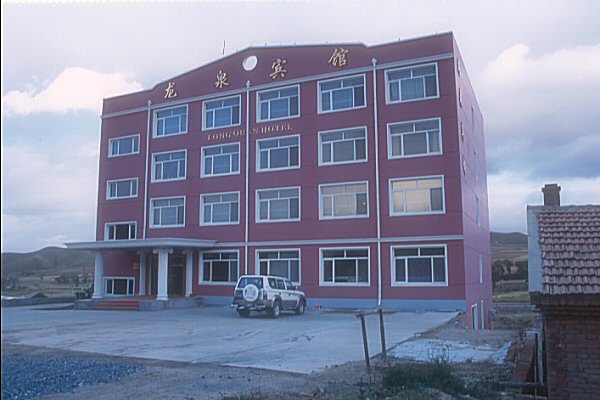 This is the hotel we stayed at while visiting JiTong Pass: the LongQuan hotel in Reshui.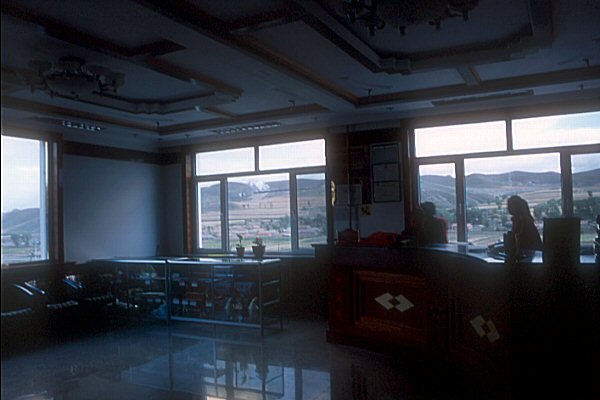 The view from the lobby of the LongQuan: note the steam engine entering a tunnel outside the window. This hotel faces a pair of horseshoe curves.

All pictures copyright 2004 by Chris Jacks. Reproduction with my permission only. Thank you.