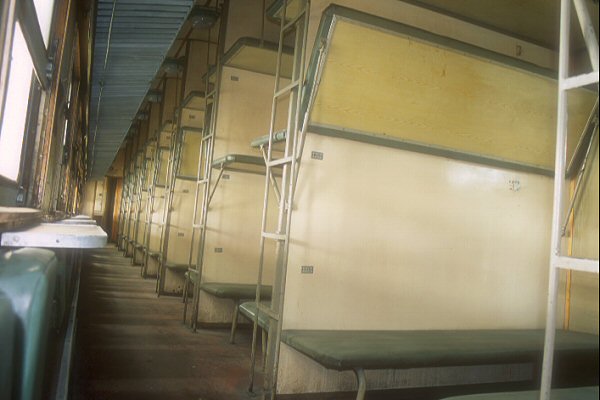 A Chinese "hard sleeper" with triple bunk beds.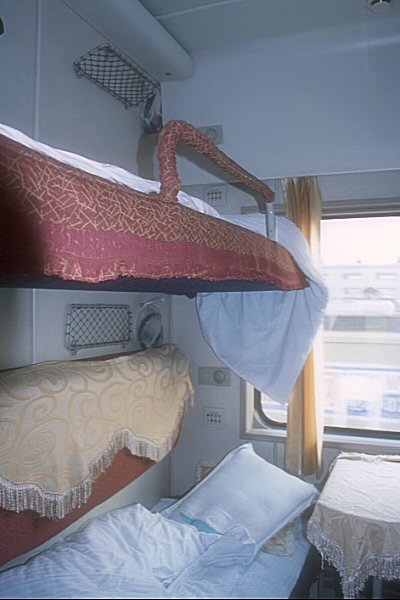 A nearly-new Chinese "soft sleeper" with two double bunks in each private room. These are very nice, modern trains.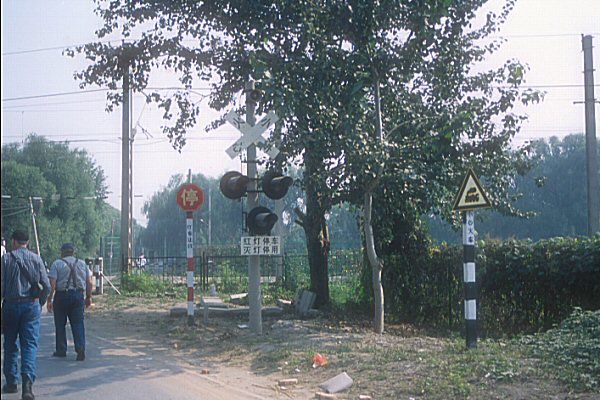 A typical Chinese grade crossing and signals in more modern areas. Note the stop sign, the signal with three lights, and the yellow sign with the steam engine on it. This yellow sign with the steam engine appears at just about every grade crossing in the country.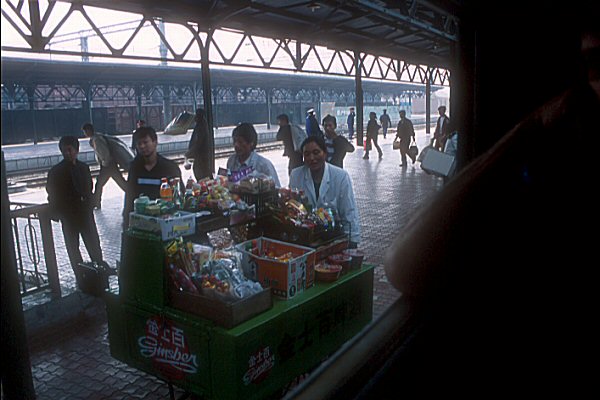 Most train stations had people with carts like these selling snacks. The trains all had open windows, which made it easy to purchase food from them. The trains also had people with small carts selling food on board.
On oddity on the JiTong line: the whole line had boxed (parallel) joints. Can anyone explain why?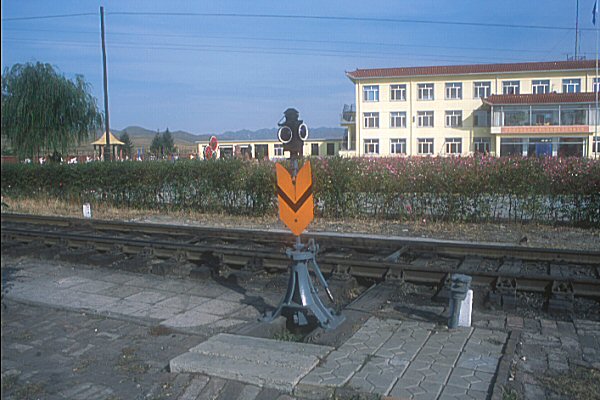 A typical switch stand light found on the JiTong line.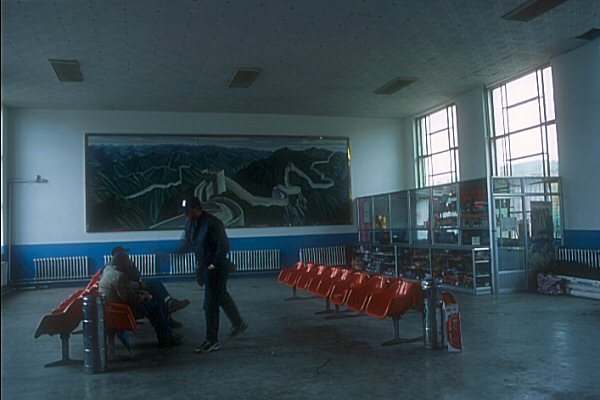 The inside of the depot at Jingpeng. A typical depot of the JiTong line. Note the shop in the corner selling snacks.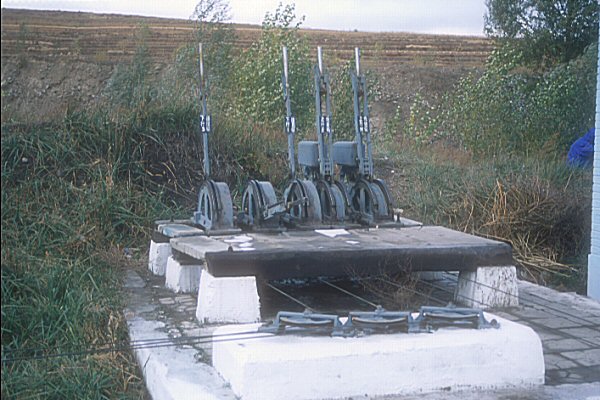 The signaling and switches on the JiTong line are almost entirely operated manually through a system of rods, pulleys, and levers like this. These levers operate the semaphores at the West Portal station.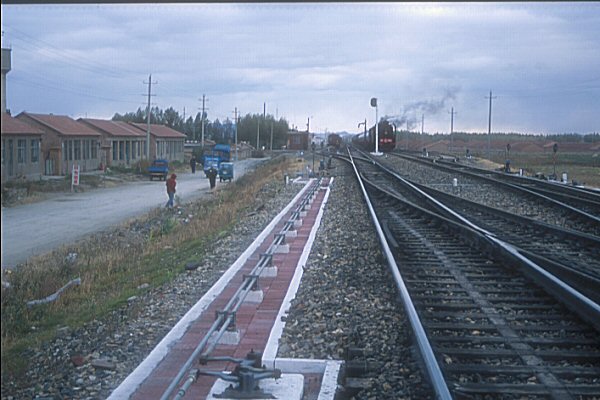 The system of levers that operate the switches at Linxi.
A typical caboose on the JiTong line, with window coverings made out of cardboard on this cold, rainy day. Also note the crane and idler car on a mainline freight.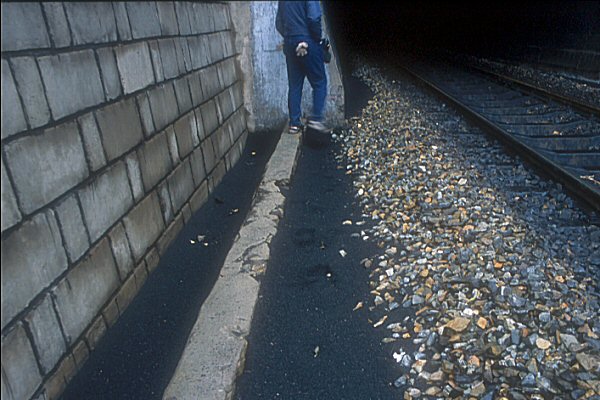 The all steam-powered JiTong line has plenty of trackside cinders.

All pictures copyright 2004 by Chris Jacks. Reproduction with my permission only. Thank you.