Pictures from my trip to China, 09/29/04 - 10/02/04:
On JiTong Pass
by Chris Jacks
Things you can only see on the JiTong pass: a meet between three double-headed freights at Linxi. Six live 2-10-2 steam engines in one shot.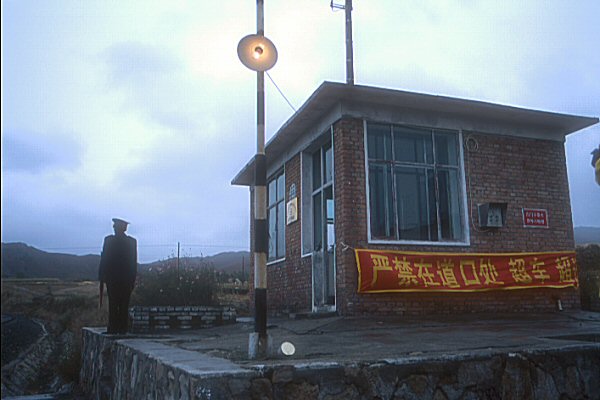 The grade crossing at SanDi. 10/1/04. This is one of the few crossings where the gates aren't manually put down: the crossing guard hits a button to put them down.
He also uses his flags to acknowledge every passing train.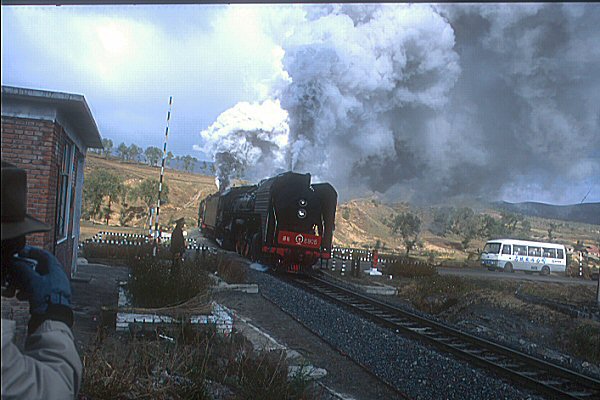 This grade crossing is in the middle of two horseshoe curves.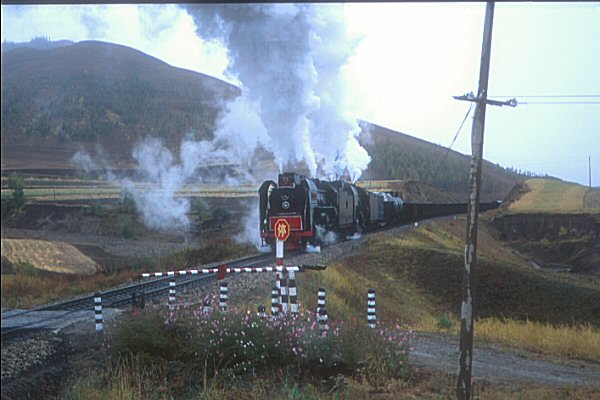 At the terminal in Jingpeng.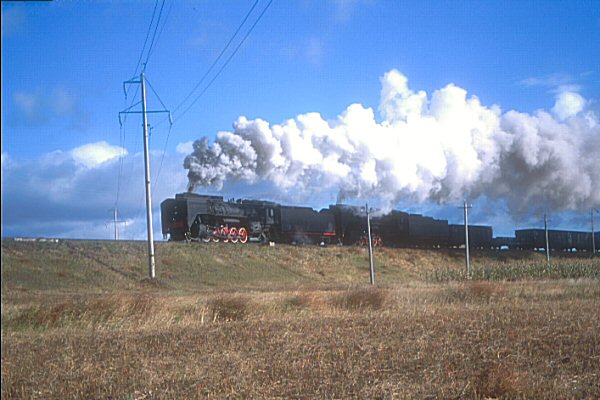 A westbound in a meadow between Reshui and Linxi.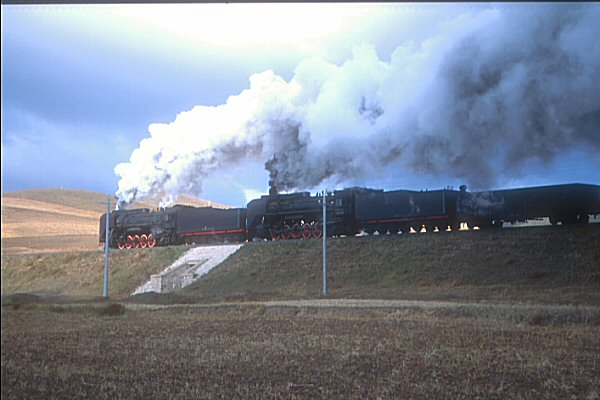 The incoming invaders: on 10/01/04 we saw what was to be the future of the line: diesel-hauled trains. Several trains has diesels ahead of steam engines.
Some trains also had diesels mid-train. Taken at Jingpeng. station. Note the station agent.
China has in recent years embarked on a large tree-planting campaign, resulting in row after row of newly-planted trees throughout the country. An example near Reshui.
At the terminal in Jingpeng. on our last day on the pass: 10/02/04. Engine 7143 was built at Datong in 1986, making it younger than the JF-class diesels taking over the pass, which were built in 1982/83.

All pictures copyright 2004 by Chris Jacks. Reproduction with my permission only. Thank you.