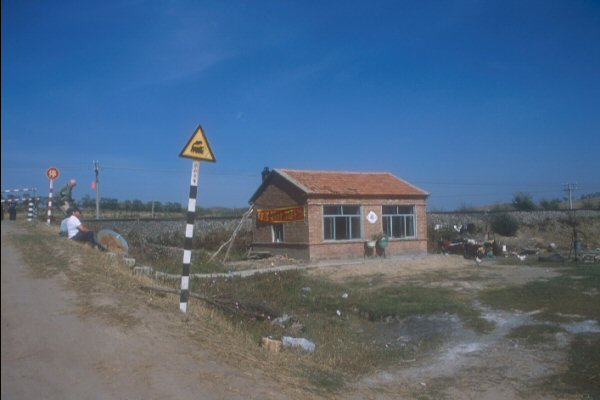 On the JiTong line (and in most of China) grade crossings are manned and the gates are operated automatically. At this rural location the crossing guard and his family lives right next to the crossing. This is a typical home from the area.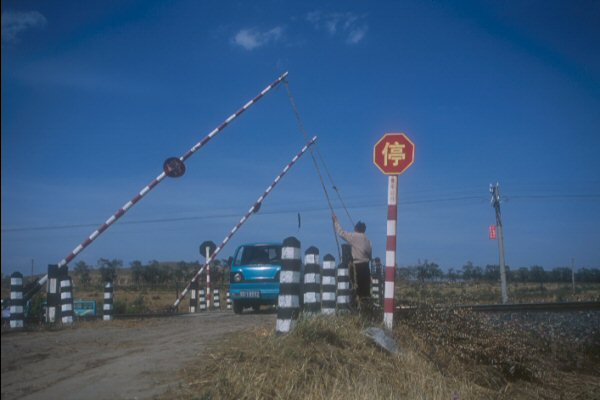 Here two crossing guards lower the gates for a passing train. 09/28/04.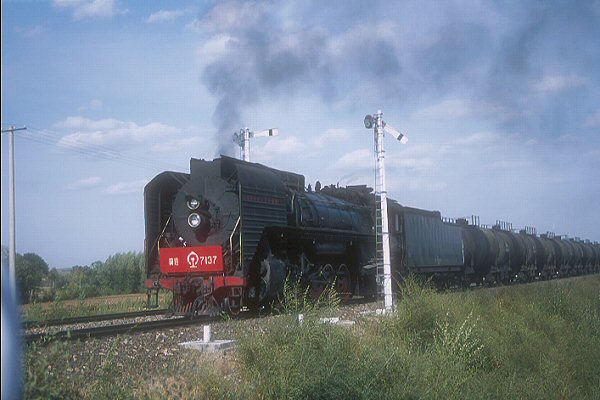 One of my favorite shots from the trip: a single QJ (single-headed trains are a rarity) splitting the signals near at a siding between Daban and Linxi. This line is signaled almost entirely by semaphores like these. 09/28/04. Engine 7137 was built in Datong in 1986.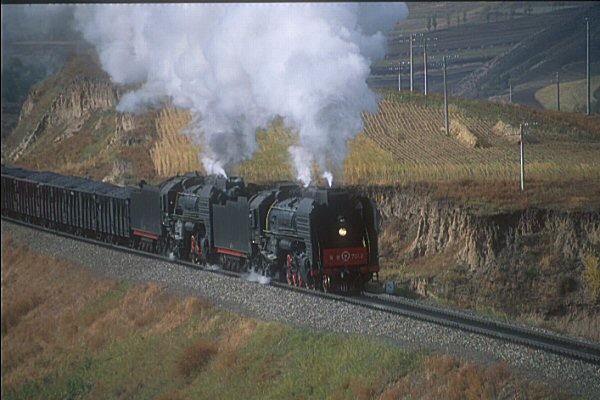 A typical train on the line: double-headed QJs on a coal train heading upgrade eastbound, between Jingpeng and Simingyi.
The large, curved bridge at Simingyi. The hill we are standing on is a favorite spot for photographers. 09/29/04.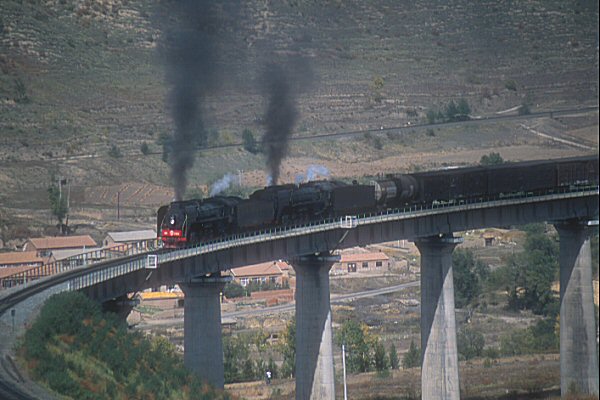 More shots from the bridge at Simingyi.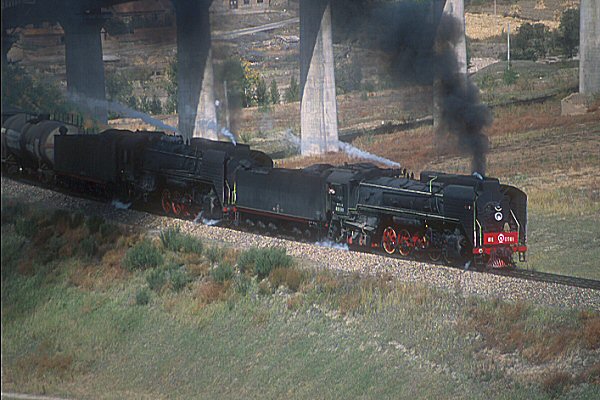 Shot from below the bridge at Simingyi.
Bilgou Viaduct.
A westbound at the Jingpeng terminal, after coming over the pass. Note that the signaling system on this line is mostly a completely manual system consisting of pulleys, rods, and levers.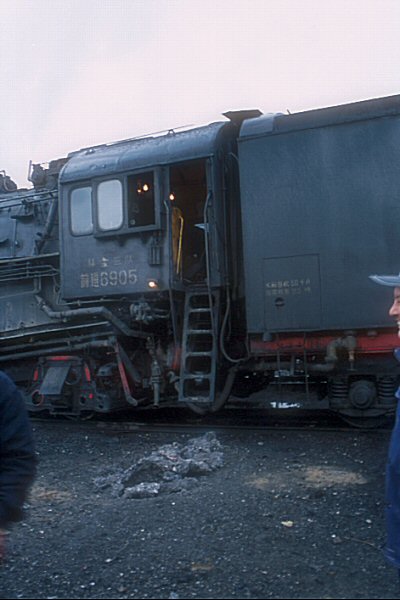 The coal used in these engines is such poor quality that these are the clinkers pulled from the fire after only one trip over the pass. Taken in Jingpeng, 09/30/04, which may have been the last day ever for all-steam operation over the pass.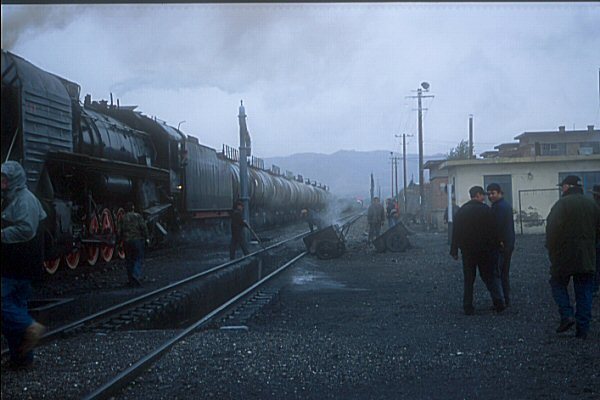 The servicing facilities at Jingpeng and the people who work there cleaning fires, shoveling clinkers, watering, and doing other servicing to the engines.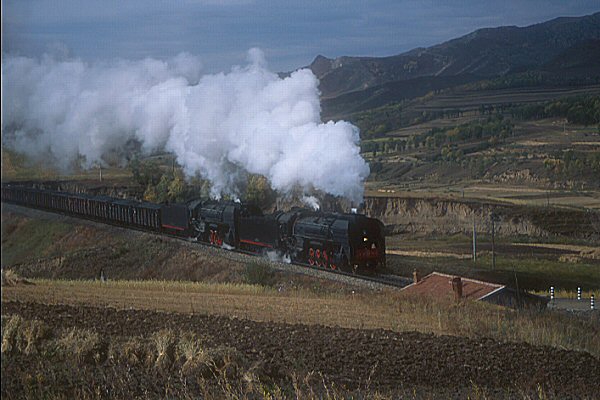 Two trains near the West Portal station. Note the triple semaphores.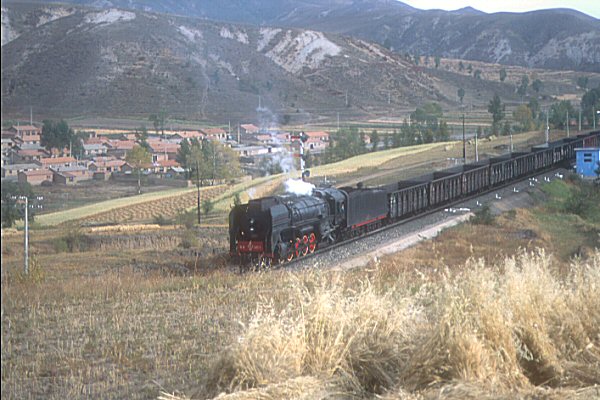 The bridge west of JIngpeng.
The bridge west of Jingpeng. On some days more trains go over the pass in one direction than the other, creating imbalances in cabooses and engines. To correct the imbalance trains are sent back over the pass with extra cabooses.

All pictures copyright 2004 by Chris Jacks. Reproduction with my permission only. Thank you.