China has a second very large railroad museum in Sheyang. It is a modern building in the shape of a roundhouse, and is off of live rail. Here are two streamlined engines in the collection. Note the concrete ties. 09/24/04.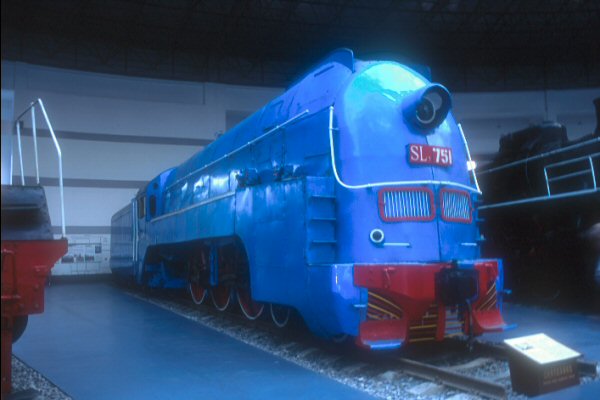 Out on the main line for the trip to Changchun. Note the electification.
Our first view of a live standard-gauge steam engine on this trip, from the train to Changchun.
The trolley line in Changchun. These streetcars run in regular service, alongside more modern ones. of the city. Note the concrete ties and recently-rebuilt rails.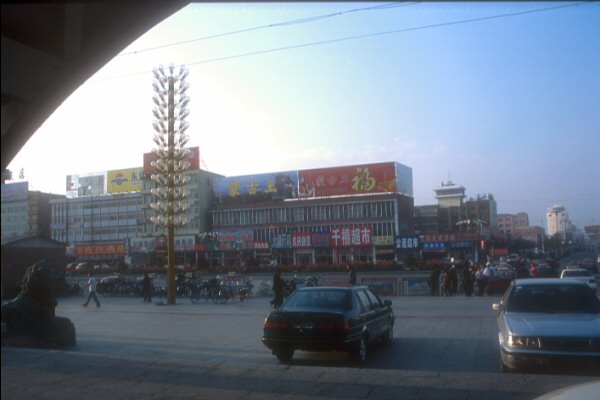 A typical colorful commercial street scene. This is Tongliao, which is the start of the JiTong line.
Our first glimpse of QJ-class steam engines on the JiTong line. Our passenger train was hauled by a diesel from Tongliao to Chabuga, where this engine was swapped for the diesel.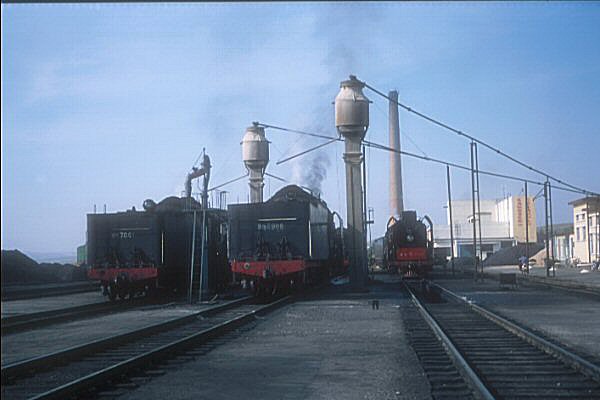 09/28/04 in Daban. This is the major servicing point for the steam engines on the JiTong line.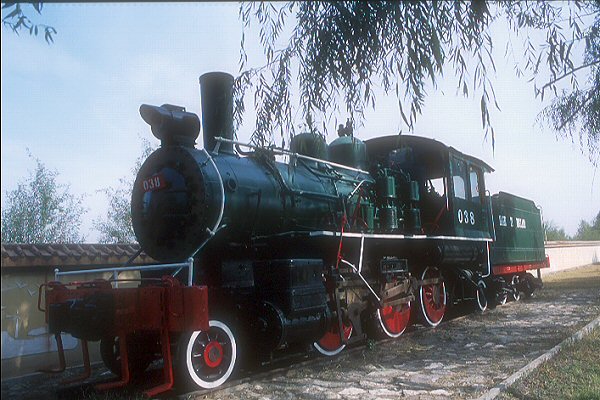 A historic steam engine preserved at Daban. Note that it says "Made in England" on the tender, even though it likely was made in the U.S.A.
The dead line at Daban. As we arrived workers took off items from these engines to be sold to us, such as whistles, headlights, etc.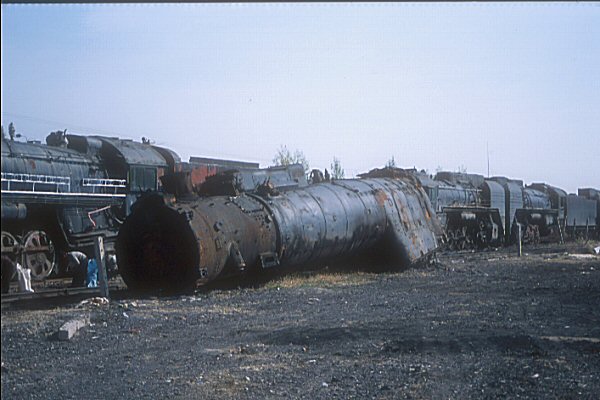 A QJ in the process of being scrapped.
The shed at Daban, with the incoming invaders: JF-class diesels. Only a few days later would these engines start to become regular fixtures on the line.

All pictures copyright 2004 by Chris Jacks. Reproduction with my permission only. Thank you.