My first view of steam in China: the Dahuichang limestone quarry near Beijing. These engines pulled strings of link-and-pin coupler hoppers over narrow-gauge track. Note the link-and-pin coupler pocket at the front of the engine. 09/21/04.
They had two engines operating that day over the narrow-gauge line between the mine and the stone crusher: 1 and 4.
After the climb up the Great Wall near Beijing. 09/22/04.
The entrance to the Forbidden City in Beijing.
An inside view of the Forbidden City.
A throne inside one of the buildings in the Forbidden City.
China does nothing small, and its railroad musems are no exception. This is the Beijing Railway Museum, which has a large collection of steam engines and cars. 09/23/04
This is a narrow-gauge engine.
Pre-Communist China had a lot of foreign-produced engines. Here is a Soviet-built model.
09/24/04. The steel works in Benxi had twelve operating SY-class steam engines the day we were there. They also had a large fleet of East German-built electric engines operating around the plant.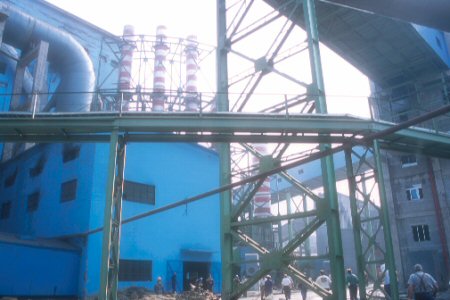 A smoky steel mill, similar to a U.S. one of the 1940s.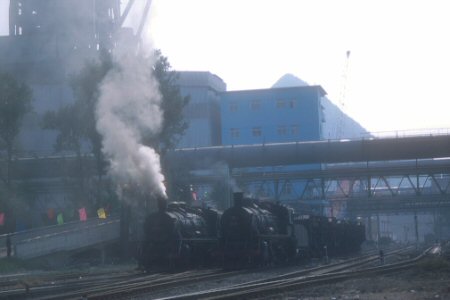 The Benix steel mill's steam servicing facility.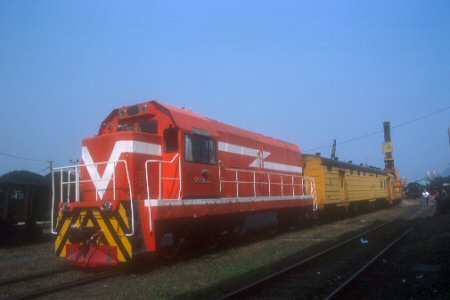 The incoming invader: a brand-new remote-control diesel engine that had just been delivered. If you visit this plant in a few years this may be what you see running around.

All pictures copyright 2004 by Chris Jacks. Reproduction with my permission only. Thank you.