My trip on the Canadian (part three)

07/3-4/2000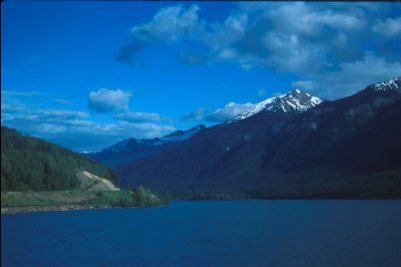 The mountains start when the train gets near Jasper.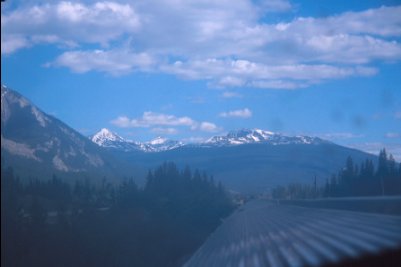 A mountain view from the dome car.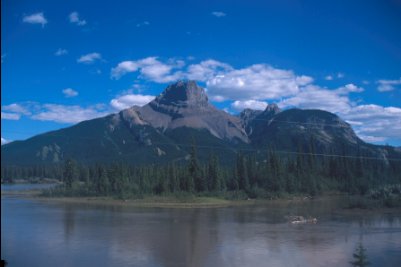 The landscape around Jasper.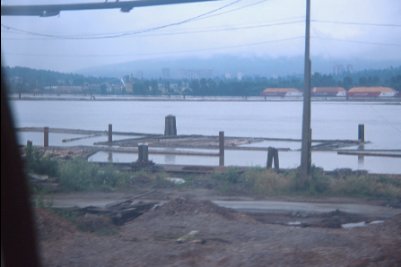 Floating logs down the river. This is very common in the Vancouver area.
Canadian Pacific's business cars in Vancouver. They have a cage built all around them to deter vandalism. These cars are in the classic CN black and gold.
The power for BC Rail's steam excursions: The ex-CP 3716, a 2-8-0.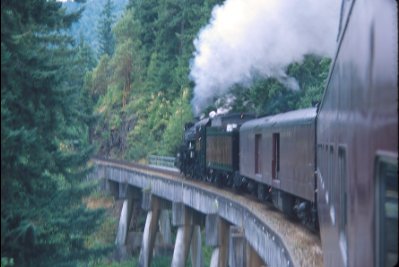 The 3716 crosses a bridge north of N. Vancouver.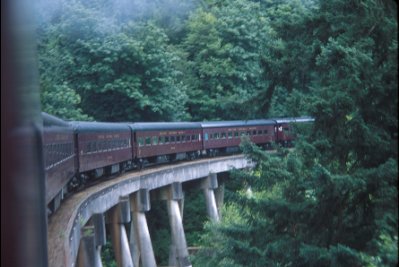 Looking back at the rest of the train.
A typical scene on BC Rail.
The frame of the Canadian Pacific 2816 in the BC Rail shop in North Vancouver. The boiler was being rebuilt in Portland at the time. This engine is being rebuilt by Canadian Pacific.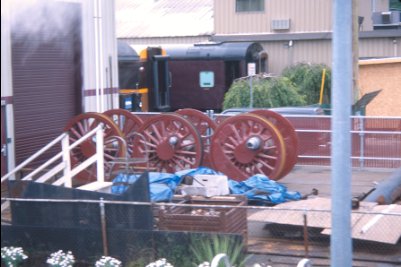 The recently-turned drivers for the 2816 outside the BC Rail North Vancouver shop.

All pictures copyright 2000 by Chris Jacks. Reproduction with my permission only. Thank you.

Go back to Chris Jacks' trains page.