Pictures from The Inaugural Run of the CP 2816
by Chris Jacks
The Canadian Pacific 2816 made its inaugural trip from Vancouver to Calgary on September 20-23, 2001, following an extensive restoration in Vancouver. I chased the train from near Lake Louise to Calgary on a warm and cloudless Sunday, September 23rd and captured the pictures below.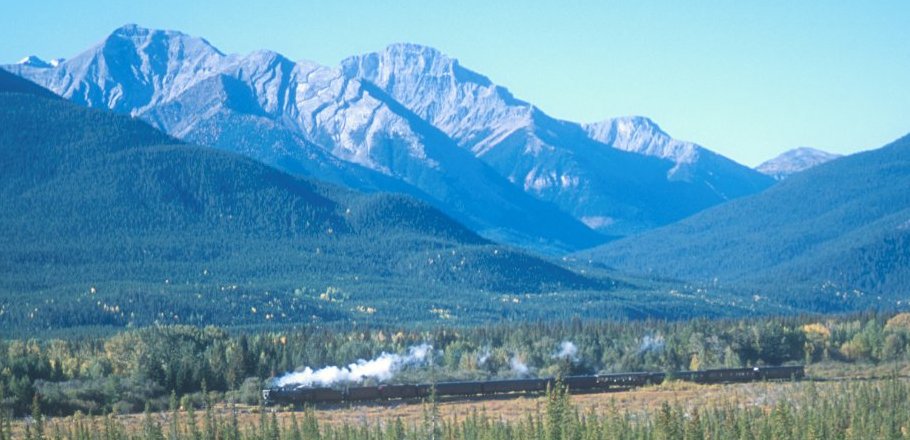 My first glimpse of the train, taken from the Trans-Canada Highway south of Mammoth.
A large crowd gathers to see the engine during the stop in Banff. Similar large crowds greeted the 2816 in every town it passed through.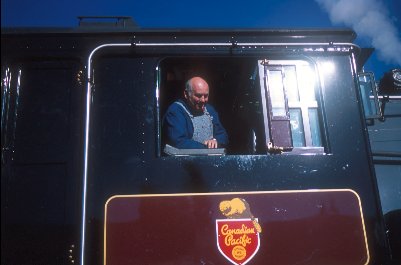 Engineer Doyle McCormack at the throttle in Banff.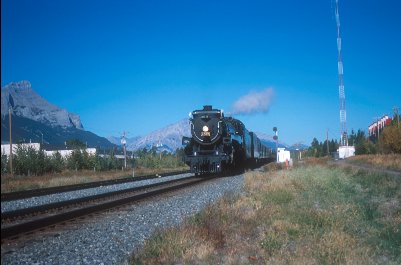 The 2816 enters Canmore.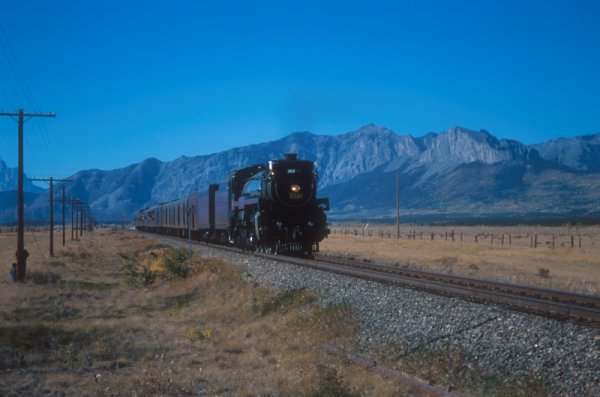 The 2816 rolls along in the prairie just east of the mountains between Cochrane and Canmore.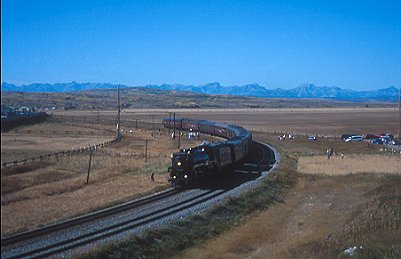 Entering Cochrane.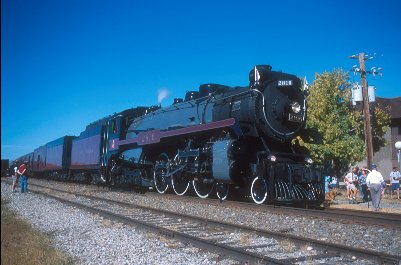 During the station stop in Cochrane.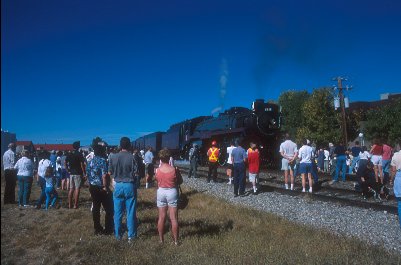 A large crowd gathers during the Cochrane stop.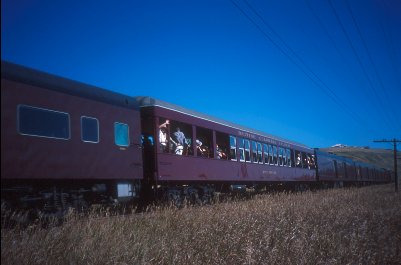 An open car built in 1956 for the CP train "The Dominion" was included for the passengers.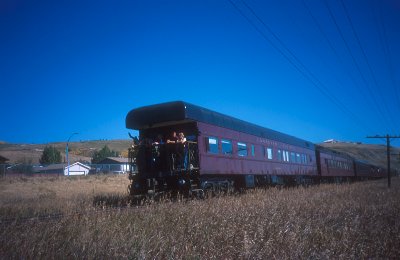 The business car Assiniboine.

All pictures copyright 2001 by Chris Jacks. Reproduction with my permission only. Thank you.

Go back to "The Three Steam Engine Weekend" page.