Pictures from the Vancouver, WA to Spokane, WA
trip powered by the SP&S 700, April 20-23, 2001
by Chris Jacks
Page Two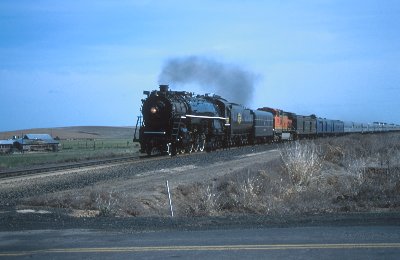 On day three, the 700 approaches a grade crossing. Near Tyler, WA.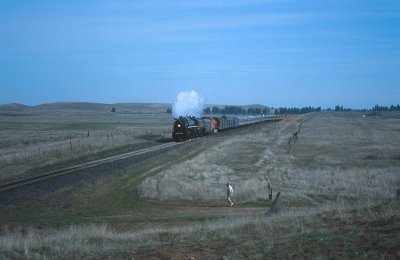 A little while later, a picture I took while standing on a hill near the tracks.
Note the high desert terrain around the train.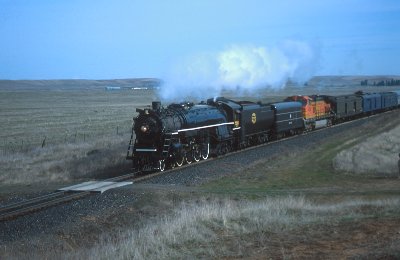 Another picture taken from a hill near Tyler.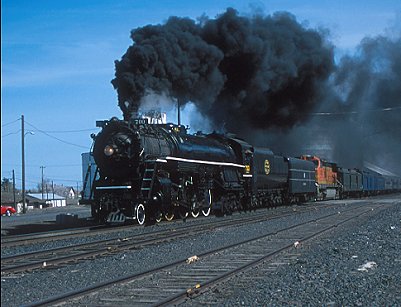 The photo runby at Ritzville on the third day. The 700 did two runbys.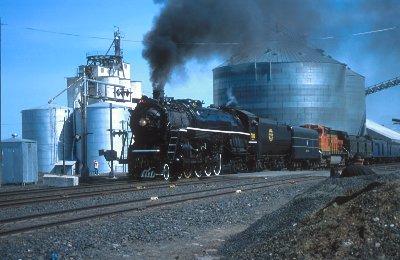 Another runby at Ritzville on the third day.
South of Ritzville.
When backing the train through the yard in Pasco on the fourth day two cars derailed:
the head-end power car (left) and the tool car "Kenny Prager" (right).
Hulcher was on the scene after only a few minutes to re-rail the cars. Here they lift the HEP car.
Hulcher re-rails the tool car.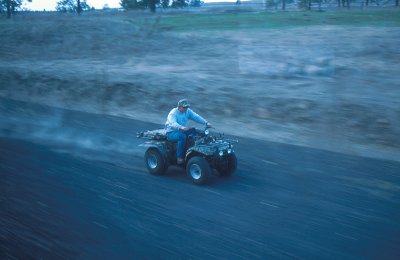 A pacer on the second day, near Spokane.

All pictures copyright 2000 by Chris Jacks. Reproduction with my permission only. Thank you.

Go back to Chris Jacks' trains 2001 page.