The Ferroequus (former Reading) 2100 at St. Thomas, ON. The engine was steamed up for the Elgin County Railroad Museum's open house.

09/26/00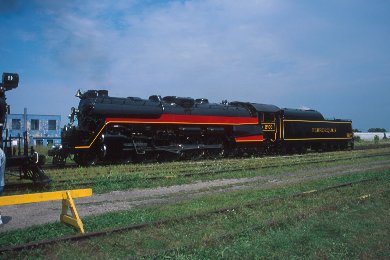 The Ferroequus 2100 steamed up. This engine was recently converted from a coal burner to an oil burner. The steam engine Essex Terminal #9 peeks in at the left.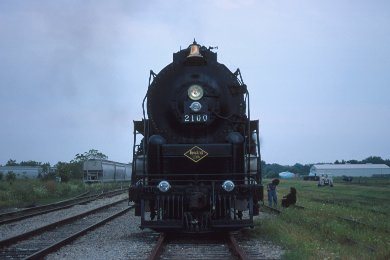 A front view of the 2100. Note the newly added ditch lights.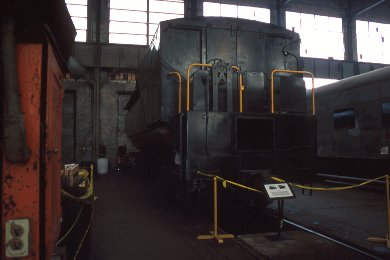 The 2100's aux. water tender inside the museum.
The Essex Terminal #9 pulled short excursions in the yard during the open house.
A restored engine from the London and Port Stanley RR on display. This line ran from London, through St. Thomas, to Port Stanley. It is now a tourist railroad operating from Port Stanley.
Track speeder rides were also offered to the public.
Equipment from the London and Port Stanley Terminal Railroad tourist train on display.

All pictures copyright 2000 by Chris Jacks. Reproduction with my permission only. Thank you.

Go back to Chris Jacks' trains page.