The Frisco 1522
Pictures from Galesburg Railroad Days, 06/24-25/2000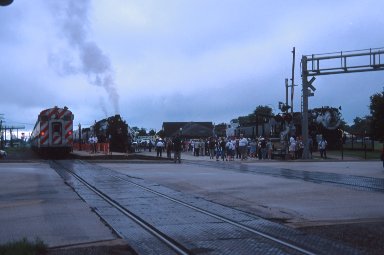 (from left) The Metra train providing tours of the Galesburg shop and yard, the 1522 in its display location for the weekend, and the CB&Q 3006 on static display in Galesburg. A very rainy 06/24/2000.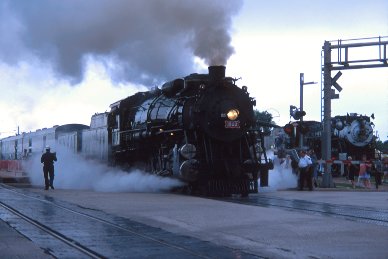 Departing the platform for the BNSF employees trip to Yates City on 6/24/2000.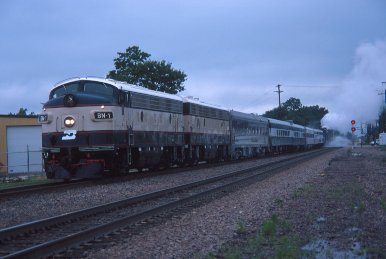 The train had to back up onto the Peoria line for the Yates City trip. BN 1 and 2 powered the train to Yates City with the 1522 at the other end.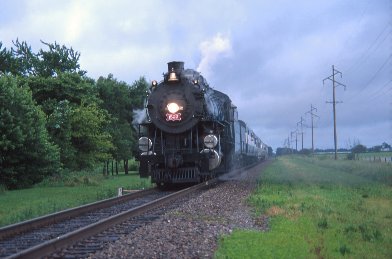 The 1522 is being held for a few minutes outside of Galesburg. It has returned about 1/2 hour early after its 50-60mph trip to Yates City.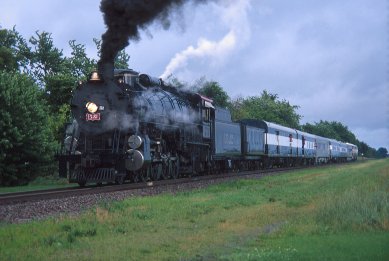 The 1522 is cleared to enter Galesburg. The engineer in the BN-1 accidentally called for the 261 over the radio, leaving the crew to wonder if the 261 was back early from Nebraska.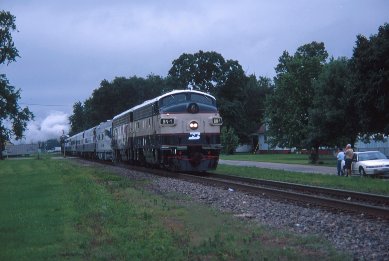 The BN-1 and BN-2 now at the end of the train.
The weather clears up on Sunday. The 1522 sits, with fire dropped, at the station. 06/25/2000.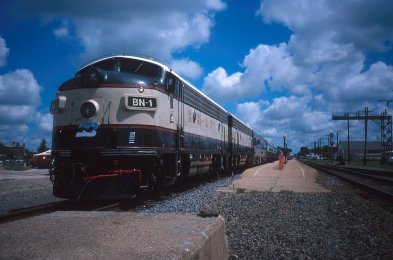 The BN-1 sits at the other end of the train at the station. 06/25/2000.
The crew of the St. Louis Steam Train Association repairing the dynamo on the 1522. 06/25/2000.
All pictures Copyright 2000 by Chris Jacks. Reproduction with my permission only. Thank you.